Banbury Permanent Makeup by Lettie Stoykova
Permanent Makeup Treatments

Just For You …
What is
Permanent Makeup?
Permanent makeup has become the choice of many women due to various reasons, but most of all, due to the fact that it is safe and it makes us look good, younger, prettier, it improves our self-esteem and saves us a lot of time and money while avoiding the conventional makeup. It is also anti-allergic, cruelty-free, and safe for use.
The permanent makeup is a micropigmentation, or in other words, cosmetic tattooing. It can recreate the effects of the conventional makeup, or even, look much better than that one. It is designed to replicate the conventional makeup look, so you can save time and money and gain bigger confidence than ever before!
The way that is done is when a professional machine and/or tool for microblading is being used to apply the coloured pigment into the top layer of your skin. The permanent makeup is usually taking two procedures until entirely ready.
What that means is that after the first application is done, you will need to do a touch-up treatment after 6 weeks, and this is when you will see the final result. It is important to know that you must be 18 or older in order to receive permanent makeup treatment.
Why Use

Permanent Makeup?

Permanent makeup is a fantastic tool and an excellent alternative to the conventional makeup that takes so much time and money, can be easily smudged and fade out over the time and also, age our skin tremendously.

We spent a huge amount of time on a daily basis to put on and then remove in the night our makeup, and that can really be daunting and overwhelming when you have to do it every day. On the other hand, when we are going to a special occasion, such as a wedding ceremony, party, graduation, and so on, we often have to go to a professional makeup artist and pay awful a lot of money for this, without even being sure that our makeup will last until the end of the night or look really bad by then.

Why are we choosing the conventional makeup then if there is such a wonderful alternative option – the permanent makeup that can make our life so much easier and hassle-free? A makeup that is cruelty-free and much safer for our skin, and one that can last for a long period of time without having to worry about our look daily.
How Can You Benefit

from Permanent Makeup?

The benefits from permanent makeup are endless and it is proven that whoever has decided to go for this type of makeup found it life-changing. A tailored permanent makeup can enhance your natural facial features and can be suited to each person's needs, personal preferences, desires, facial shape, and when applied by a professional Permanent Makeup Artist, the results can be outstanding.
You will notice the difference straight away
and will start receiving compliments immediately. You will also save so much time and effort from having to apply makeup every single day, that you will probably end up not knowing what to do with it! Lettie from Banbury Permanent Makeup can help you to create the vision you have, as well as if needed, to substitute brows that are not looking good or not present due to some illness; can enhance your lashes, lips, eyeliner, and overall look.
Lettie can also help you to correct/improve/update previous permanent makeup. Whatever your wish is, I am here to help you with that!
Banbury Permanent Makeup

Treatments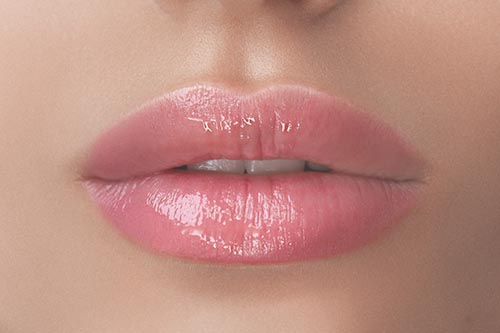 Achieve the perfect pout you have always wanted with this extremely transforming lip treatment. Whether you have an uneven lip shape, or thin lips that have lost fullness with age, this treatment will restore volume and define your lip line, creating a beautiful, more symmetrical mouth. With a fabulous range of lip colours to chose from I will custom blend the perfect shade for you.
Banbury Permanent Makeup –

What You Need to Know
12 Things To Consider When Choosing Your Permanent Makeup Artist
With the many benefits of Permanent Makeup, otherwise known as semi-permanent makeup or cosmetic micro-pigmentation, this procedure is becoming increasingly popular in the beauty industry. If you are considering having Permanent Makeup, please do your homework and find a specialist with experience in this field with whom you feel comfortable. Discover what you need to know. Download my free ebook …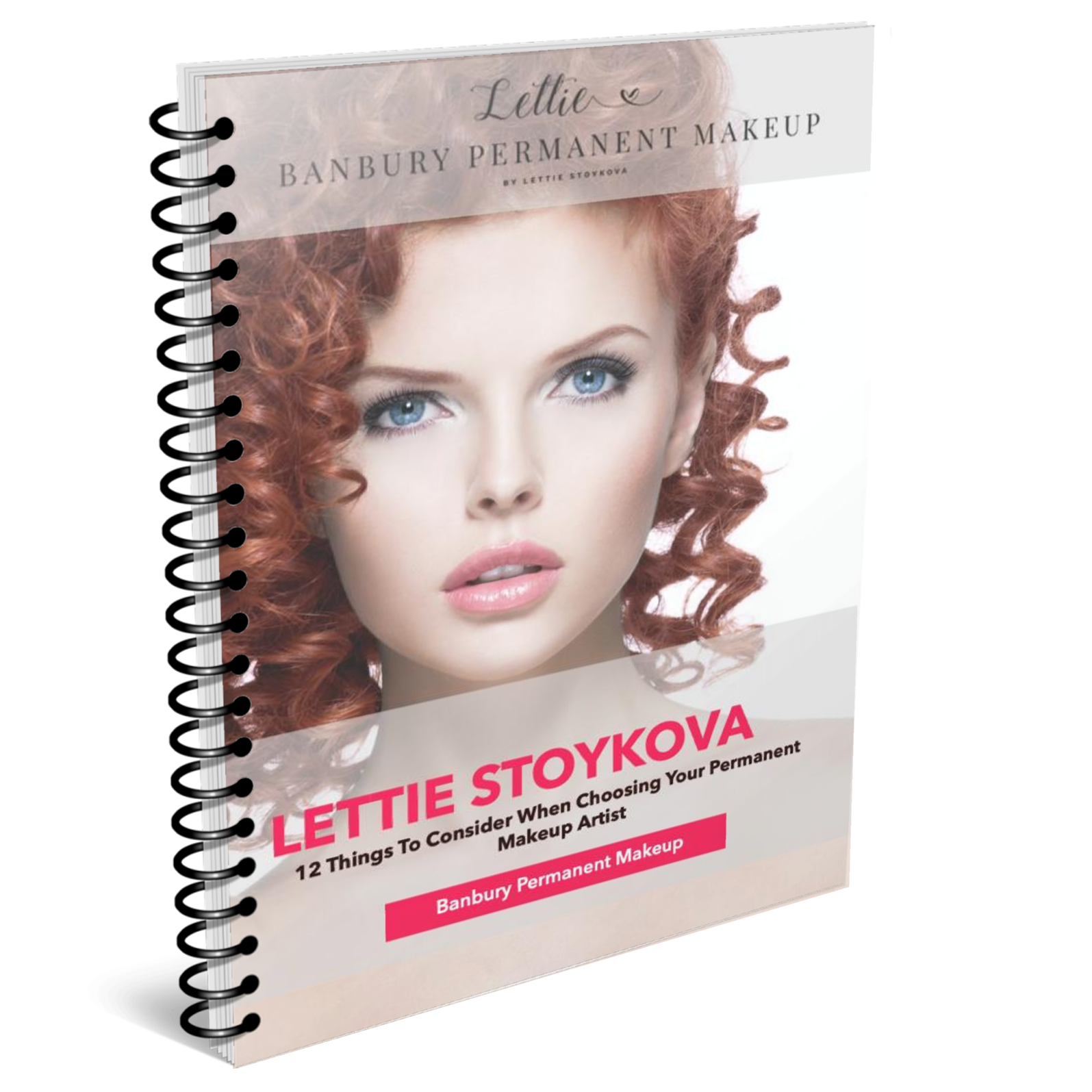 Download your FREE guide – 12 Things To Consider When Choosing Your
Permanent Makeup Artist – to ensure you know what to find out about a permanent makeup technician before having treatments done. Simply enter your name and email in the boxes below to get instant access.
My Price List is Included in the download.
GDPR – Your personal data is completly secure and never shared. You can Opt-out at anytime.
Why Are Clients Traveling From Miles Around To Have Their Permanent Makeup Done

With Lettie at Banbury Permanent Makeup?

…
Enhance the look of your face and make it look more youthful
Save a lot of time that you would normally spend applying/re-applying conventional makeup
Do not have a bad makeup day ever again!
Forget about having to wake up earlier to put on makeup
Never worry about having an allergic reaction to makeup again
No more worries about going to social events or activities and not looking the way you want to or having to freshen up your makeup every few hours
Swimming, hiking, biking, tennis, aerobics, gym – all these activities can be confidently undertaken without

worrying about the sweat ruining your makeup
Never have to hold back from hugging a loved one in case they end up wearing your makeup
You can rest assured that should you cry at your best friend's wedding, your makeup will stay in place
Look amazing, fresh and ready to go at all times
Look lovely in the morning, just like you did in the evening
… – Read some of my client's reviews below to see what they say about their permanent makeup …
Banbury Permanent Makeup

Client Testimonials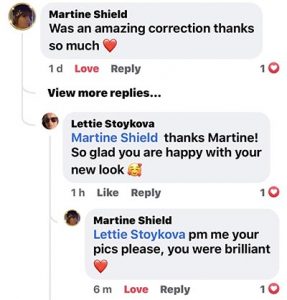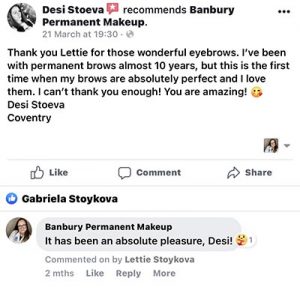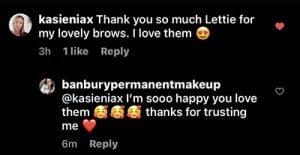 Banbury Permanent Makeup

Client Portfolio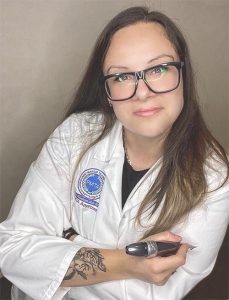 Lettie

Stoykova



Banbury Permanent Makeup Specialist

What To Do Next …
If You Would Like To Save So Much Time Doing Your Daily Makeup Routine
Then Call Lettie Now For A FREE No-Obligation Consultation on:
Tel
: 07737233167
(If the line is engaged or I am with another client then please leave a message and I'll get straight back to you as soon as I am free)
Or Simply Fill in Your Name & Email In the Form Below and I will contact you shortly …